The show is on!
Look at the the picture and fill in the table.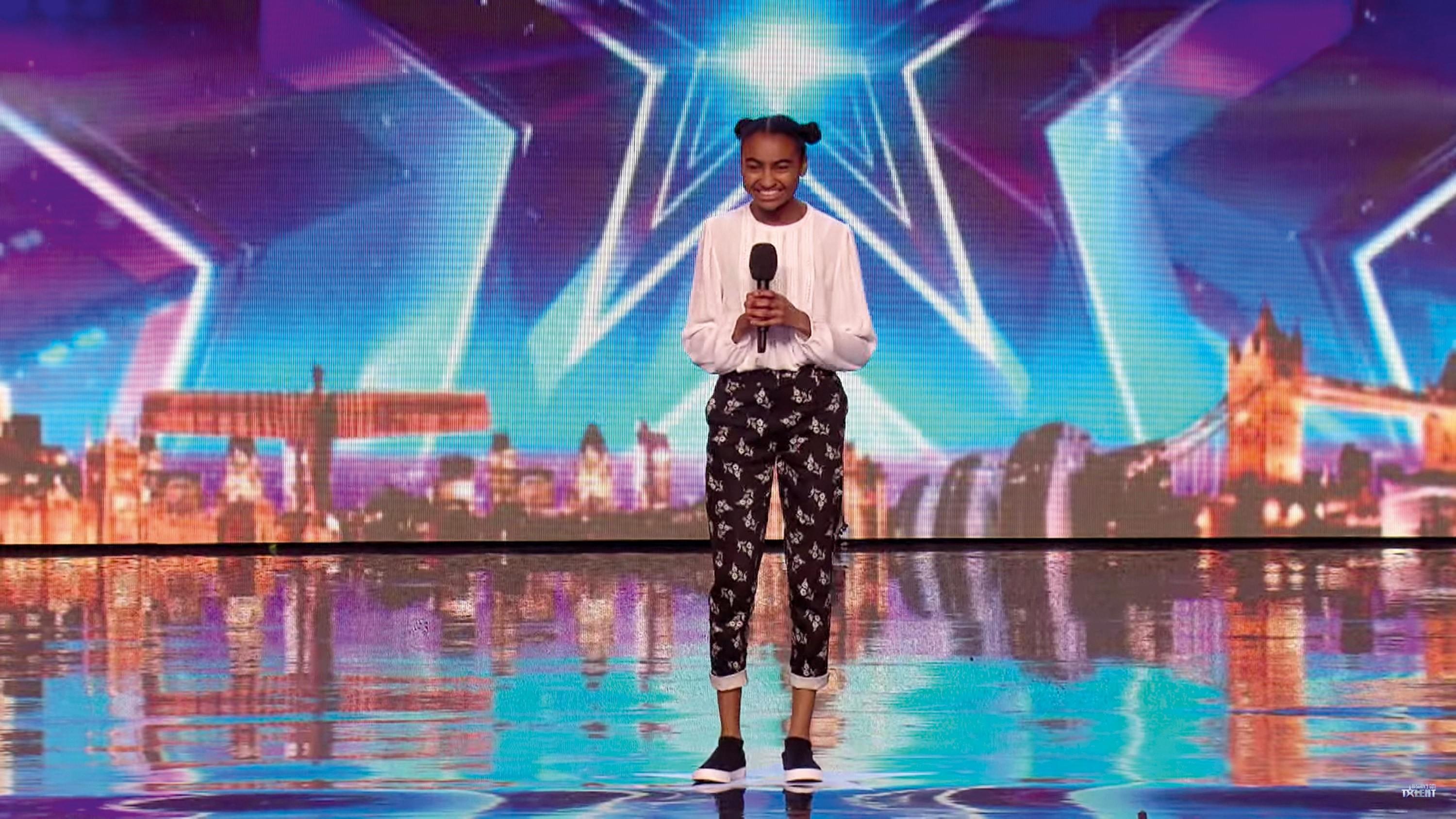 Watch the
video
and choose the correct answer.
a)
The girl's name is (Justine Elcock / Jasmine Shamrock / Jasmine Elcock).
b)
She is (12 years old / 14 years old / 15 years old).
c)
She is at the audition with (her mum and dad / her uncle and dad / her mum and sister).
d)
She can (play the piano very well / dance very well / sing very well).
Link the reactions / actions to the correct people. 
Applaud /əˈplɔːd/: clap hands.
The judges
The audience
The two presenters
What is your reaction to the video?
💡 Tip: I love / like / hate it because...