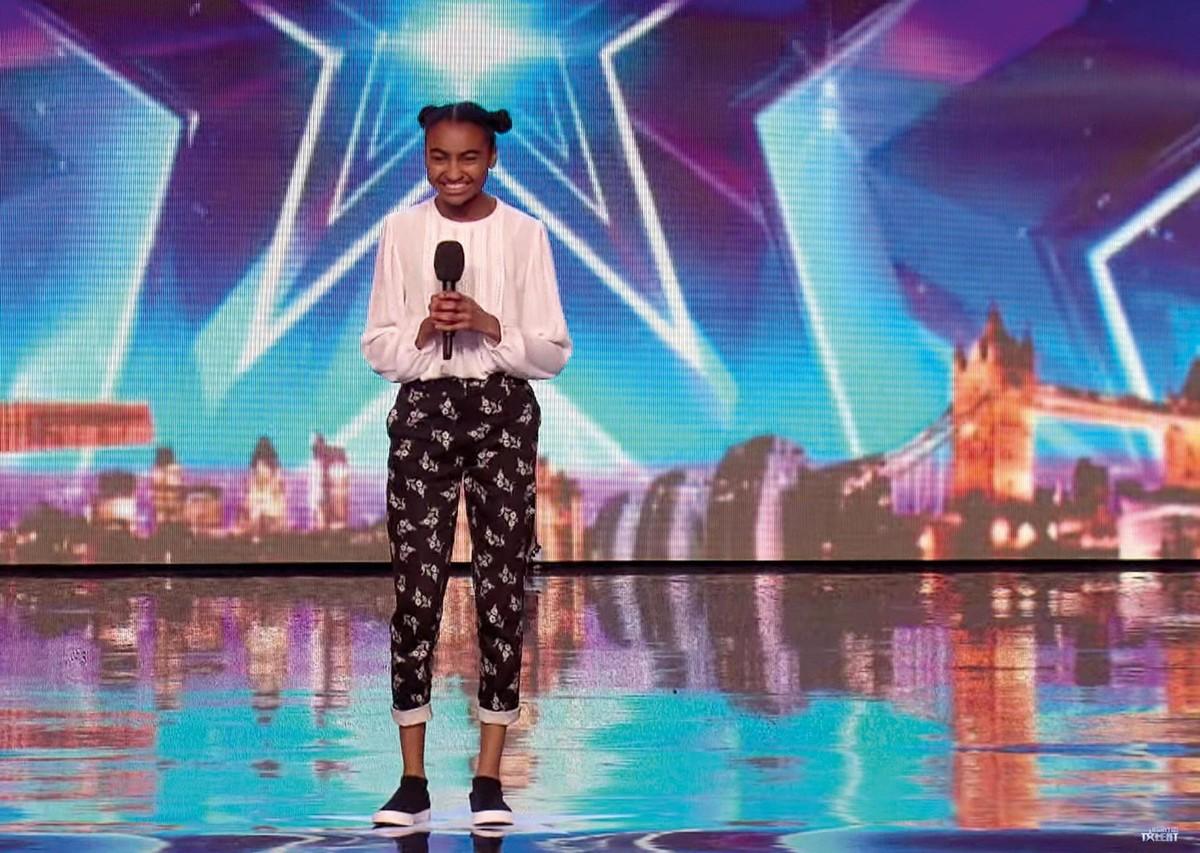 Le zoom est accessible dans la version Premium.
Britain's Got Talent
, April 2016.
1.
Look at the the picture and fill in the table.
2.
Watch the
and choose the correct answer.
a)
The girl's name is
(Justine Elcock / Jasmine Shamrock / Jasmine Elcock).
b)
She is
(12 years old / 14 years old / 15 years old).
c)
She is at the audition with
(her mum and dad / her uncle and dad / her mum and sister).
d)
She can
(play the piano very well / dance very well / sing very well).
3.
Link the reactions / actions to the correct people. 
Applaud /əˈplɔːd/: clap hands.