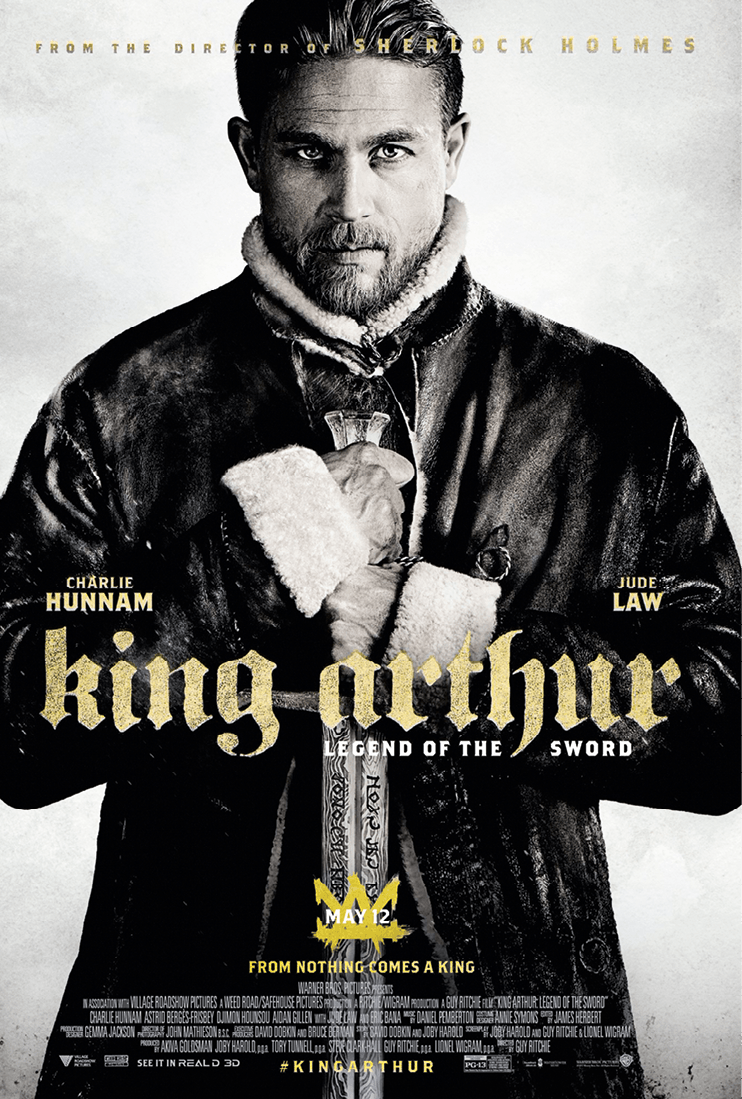 The Witcher, TV series by Lauren Schmidt Hissrich (2019-present).
King Arthur: Legend of the Sword, movie by Guy Ritchie, 2017.
The Hobbit: The Battle of Five Armies (2014), The Desolation of Smaug (2013), An Unexpected Journey (2012), movies by Peter Jackson.
Vikings, TV series by Michael Hirst, 2013-present.
Game of Thrones, TV series by David Benioff and D. B. Weiss, 2011-2019.
The Chronicles of Narnia: Prince Caspian (2008) The Lion, the Witch and the Wardrobe (2005), movies by Andrew Adamson.
The Lord of the Rings: The Return of the King (2003), The Two Towers (2002), The Fellowship of the Ring (2001), movies by Peter Jackson.
You are in charge of one item from the selection.
a.
Go online to learn more about it. Be ready to present it.
b.
Watch the trailer online. Write down the medieval elements you recognise.
a.
What is the character's mission or goal?
b.
What challenge(s) does he / she face?
Share your findings and learn about the other movies or TV series.
What are the common points and differences between these movies or series?
What kind of heroes are represented? Do they correspond to the archetypal "knight in shining armour"?
What movie or TV series would you feel like watching? Why?
Useful vocabulary: The films share some common elements, such as… The main difference between them seems to be… I'd choose to watch this one because… It sounds…
La traduction de « seul »
➜

be alone : sans compagnie


➜

be lonely : isolé / solitaire


➜

on your own / by yourself : sans aide


➜

only / single / sole : unique


➜

only : seulement

Guessing game
Choose one movie or TV show from the selection above and describe it using only 3 words. The others have to guess which one you chose!

Ex: dragon - orcs - wizard → The Hobbit