Beyond appearances
There is a contradiction in this picture. Can you explain it?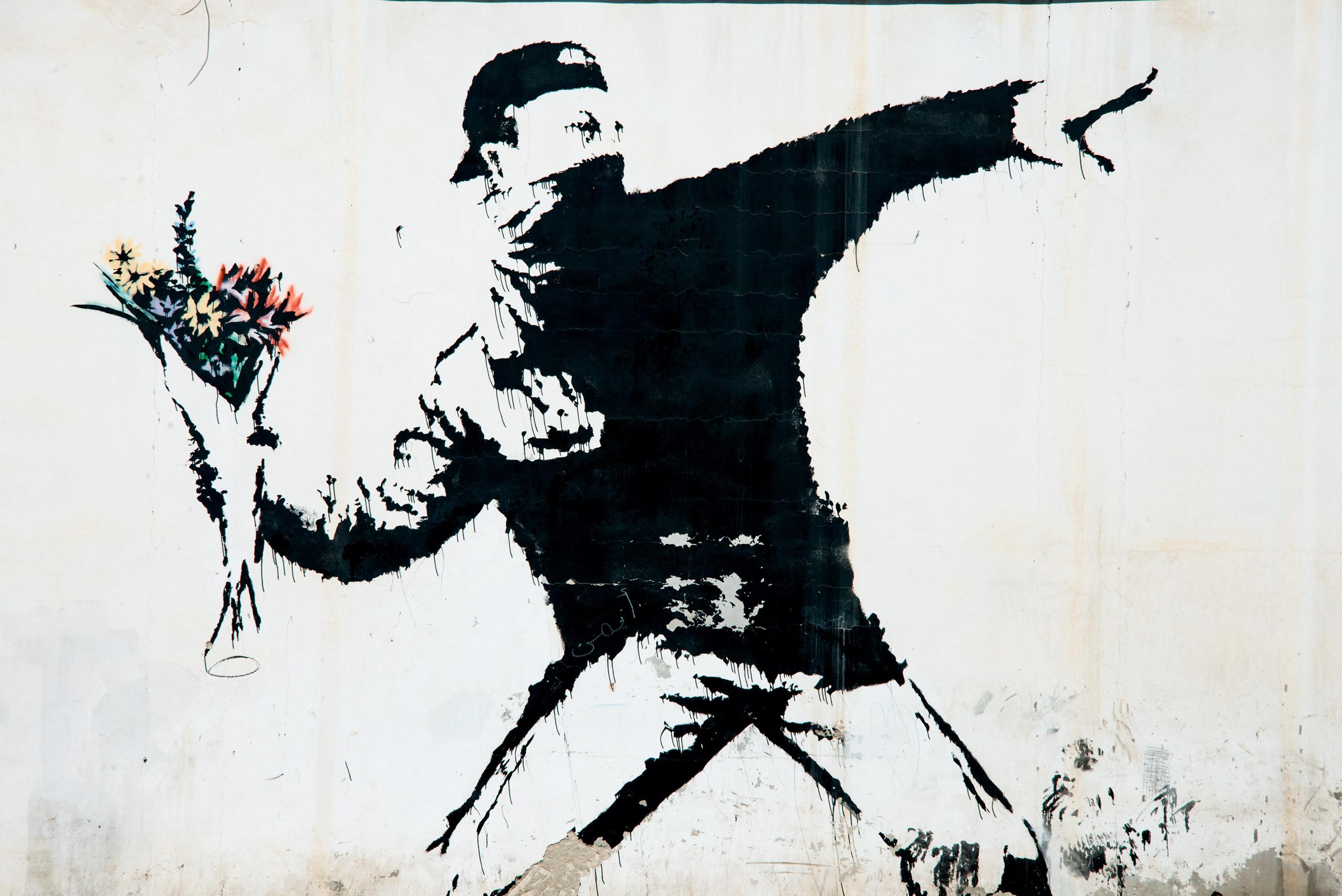 throw
attack
often
please
in general
assumptions
art
however
bunch of flowers
protester
determined
This young man looks like a
or even a hooligan! He is about to
something at someone. Surprisingly in this case, he is going to throw a
!
, you give flowers to
the recipients, not to
them.
this young man seems
to throw these flowers. Banksy destroys
we commonly have; that's what he
 does with his 
.
What other objects could the man throw? Select the correct words and explain why.
Put the words back into the right order to see what the artist would say if he removed his mask.
a)
to / power / no / ! / war / flower / to / yes / war / , / → 
b)
in / beauty / the / want / spread / I / to /world / . / →  
c)
art / ! / I / fight / for / will / →