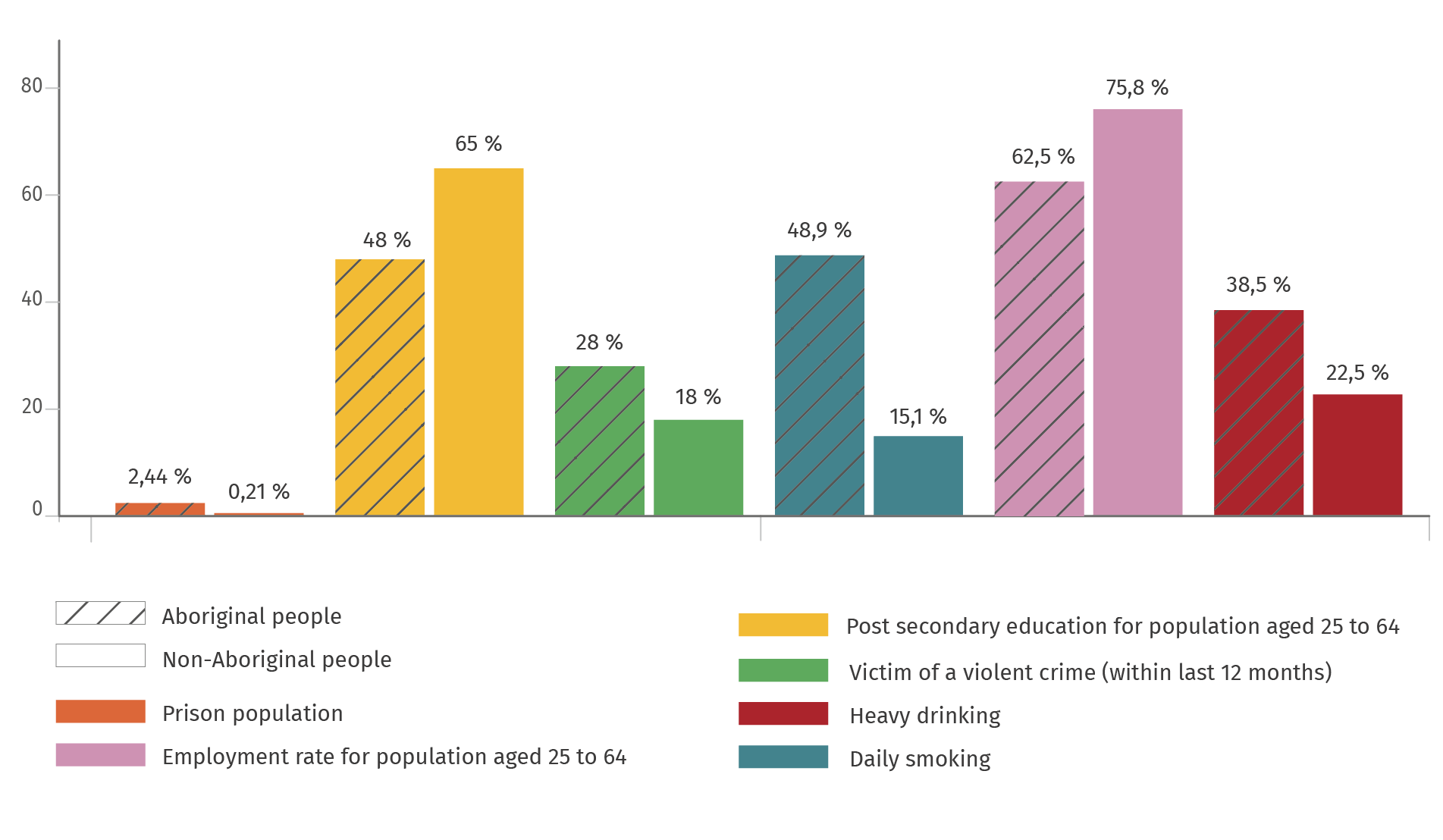 "Pipeline battle puts focus on Canada's disputed right to use indigenous land"
The protesters in northern British Columbia had camped out for days amid bitter cold and deep snow, manning a checkpoint to prevent construction vehicles from entering the territory of the Wet'suwet'en nation. […]

But the dramatic scenes highlighted a broader issue for Canada in 2019: swaths of territory – never signed away by treaty or seized in war – still belong to indigenous nations who are fighting back against resource projects they say they never consented to.

Unlike the rest of the country – where relationships between indigenous groups and the state are governed by treaties – few indigenous nations in British Columbia ever signed deals with colonial authorities, meaning the federal government still operates in a vacuum of authority on their lands, said Gordon Christie, a scholar of indigenous law at the University of British Columbia."What I see is a long history of the Canadian government doing its best to avoid acknowledging the existence of other systems of government," he said. […]

In recent months, tensions with indigenous peoples have flared across Canada as energy companies seek to construct projects on and through indigenous lands. Both TransCanada, which is attempting to build the Coastal GasLink pipeline and Kinder Morgan, which was pushing the TransMountain pipeline, have faced fierce opposition from indigenous groups.
"Pipeline battle puts focus on Canada's disputed right to use indigenous land", Leyland Cecco, The Guardian, 2019.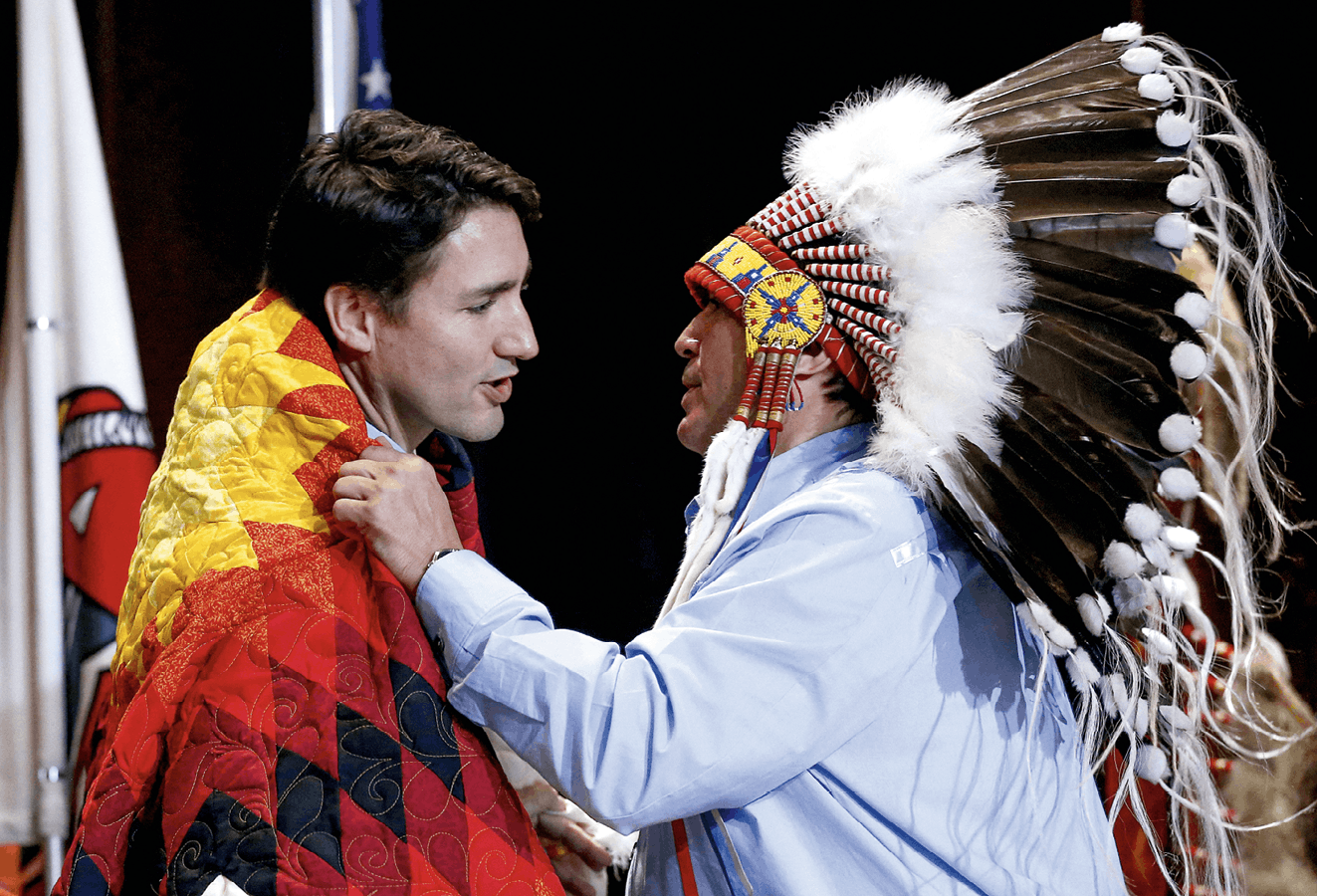 You are in charge of one document.
►
Workbook p. 7
Go online to find out more about the Aboriginal Canadians. What percentage of the Canadian population do Aboriginal peoples represent?
What does your document show about the relationship between Indigenous peoples and the rest of Canada?
Useful vocabulary: Aboriginals account for… They are more likely to… Almost half of the population… whereas only a minority…
Share your findings and learn about the other documents.
a.
Why is the relationship between Indigenous peoples and the rest of Canada complicated?
b.
How do you think this relationship might evolve?
Useful vocabulary: To me, it is likely that… I predict… The situation might improve / get worse...
Aboriginal

/ˌæbəˈrɪdʒɪnl/

/ Indigenous

/ɪnˈdɪdʒɪnəs/

(adj. or n.) → First Nations (exp.)
ask for forgiveness (exp.)
feel guilty / responsible for (exp.)
make amends

/əˈmɛndz/

to s. o. / for sthg. (exp.)
(a) people (n.)
acknowledge /

ækˈnɒlɪdʒ/

(v.)
admit (v.)
Le passif
a.
Observez la phrase en gras dans
le texte
. Comment se compose le groupe verbal et à quel temps est-il ?
b.
Quelle différence de sens remarquez-vous avec la phrase suivante : «
Treaties govern relationships between indigenous groups and the state.
» ?
►
Exercices p. 30
►
Précis grammatical p. 276
Tell a Canadian Tale
In groups: each member gives a word from the unit, then they work together to write a short story including all these words.


Extra challenge
Use as many passive forms as possible!
Suzanne Stewart, director of the Institute for Indigenous Health, declared in the TV show The Agenda: "It's in the interest of Canada to oppress and colonize Indigenous people in order to continue to access the resources that are on traditional lands." React!