You are in charge of one song from the selection.
1
a.
Search the internet to find more information about your song. Present it to the class (title, name of the artist and a short biography, release year, music style, historical and political context).
b.
What is the message of the song? How is it conveyed (lyrics, music, stylistic devices…)?
2
Look at the following
: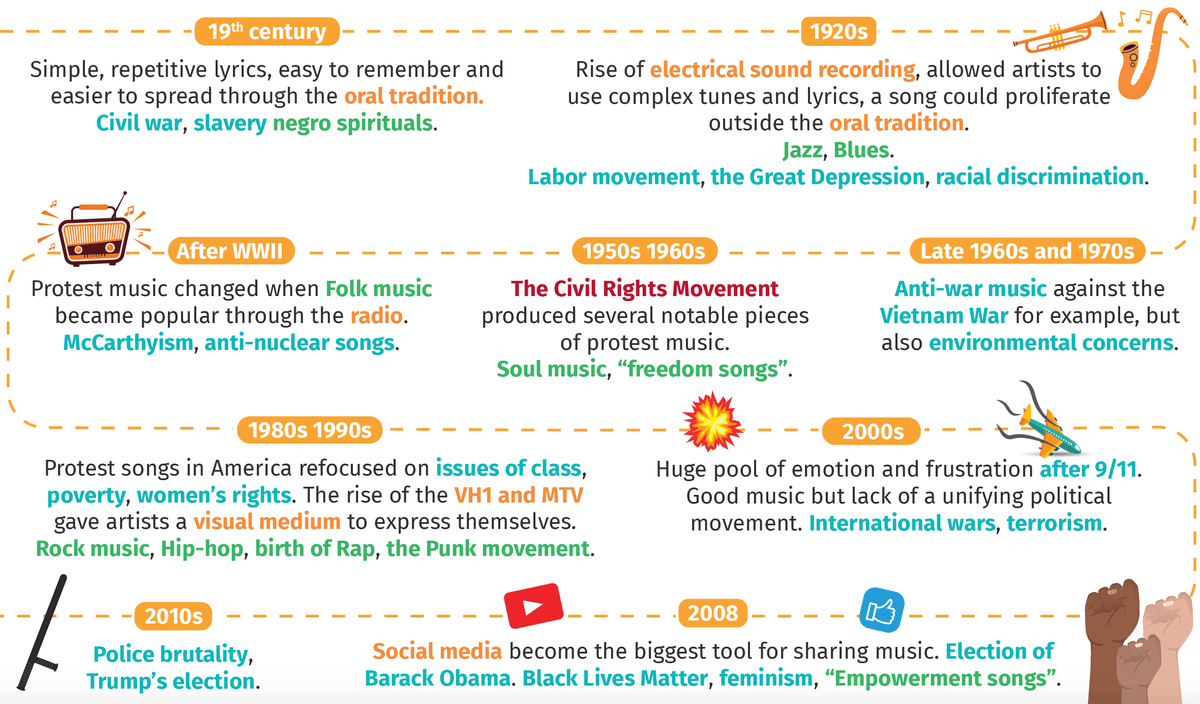 Le zoom est accessible dans la version Premium.
Crédits : lelivrescolaire.fr
What strikes you? How does your song relate to it?
3
a.
Is the song efficient? How does it make you feel?
b.
What do you think the artist is protesting against?
Let's talk this out!
Mediation
4
a.
Which song has the strongest impact on you? Why?
b.
Do you have any other examples of protest songs to share?
5
What other topical issues in America would be good material for a song?